HOW ONE LITTLE CAESARS FRANCHISEE IMPROVED BUSINESS EFFICIENCY WITH REACHIFY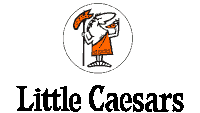 Bruno's Pizza has been preparing authentic Italian cooking in Michiana since 1975. Since opening the first location in Mishawaka, it has built and maintained a reputation for quality.
Due to labor constraints, Giovanni's Little Caesars location was having trouble meeting demand due to an increase in foot traffic and a decrease in employee resources. "My fear was losing those customers to a competitor," Giovanni told us. Wanting to prevent customers from approaching competitors, increase app orders and find help with labor efficiency led them to Reachify.
Reachify's customizable call deflection system makes it easy to find solutions for specific in-store issues by allowing each location to make most popular options easy to access. The self-serve menu now offers callers options for app and online ordering. Orders are directly integrated into Caesar Vision using the online ordering link, so there was no complicated integration for Giovanni to worry about.
"It's customizaed, which is nice," Giovanni said. "It fits me in my store and my location."
"It's been the best thing since sliced bread," Giovanni told us.
Helps with controlling margins
10-15% increase in orders on the mobile platform
1.5% drop in labor due to the phone automation