Reachify, as you know, is an all-in-one phone system for restaurants. Most people know that we offer phone call flows that allow messages to be sent based on selections made in a menu by customers. No matter how busy your restaurant is or how many people you have devoted to answering phones, it's a critical feature to avoid losing potential customers to missed phone calls.
But even if you're already using – and loving – Reachify's automated restaurant phone services, do you really know about all of the features you could be using? Our staff put together a list of favorite features that you may or may not know about and why we love them.
1. Automatically Trigger a Text Message With a Missed Call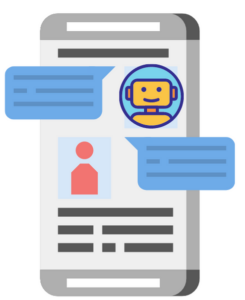 Most people are calling on their cell phones, so if you miss their call, you can use our technology to send them a text message immediately, making sure that they are receiving personal contact and have a positive experience. "We're sorry we missed you! What can we do to help?" is just one example of how to use this useful technology.
WHY WE LOVE THIS: The best way to ensure you don't lose customers when an automated menu picks up is to send your message right to the device already in their hand. Don't expect them to take the initiative!
Note: This feature is only available if your number is ported to our system.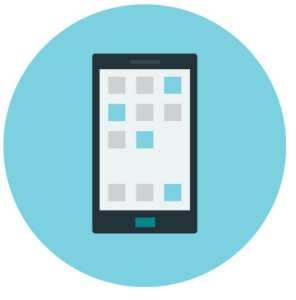 Our mobile app makes using the system a breeze. Install the app, log in, and voila – your phone and texting services are right at your fingertips. Find out how many text messages have been sent or even text back if that's one of the features you take advantage of. You can use your phone to quickly chat with everyone on your team, or call a customer without using your personal phone number.
WHY WE LOVE THIS: The busier we get, the more we're on the go. We don't have time to stop and check our computers constantly, so having the ability to do all of this on our phones makes everything better!
3. Chat and Collaborate with Your Team
Keep your team in the loop at all times. Whether you need to send a message to your head hostess and chef that a VIP has made a reservation, or you want to let everyone know that John is sick and you're wondering if anyone is available to come in on short notice, it's the perfect opportunity to create a strong company culture. Increased communication, especially since it's already included in your Reachify plan, only makes sense. It's one of the easiest ways to make improvements and get immediate results from employees. Chat with employees quickly in order to get more done. You can create boards or use direct messages. The boards can include multiple team members, ensuring that everyone who needs to be in the know can see what's there! Create boards for various topics, such as sick time, team-wide updates, and more.
WHY WE LOVE THIS: Strong communication makes everything better … and easier. This system makes collaboration as easy as texting, only without including personal contact information!
4. Personalize Your Automated Menus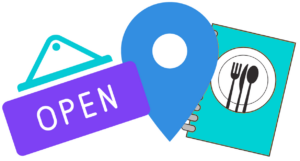 Okay, we know you already know this is possible. But perhaps you don't know how easy it is to truly make your automated phone menu your own. Take all of your most commonly asked questions and answer them in your self-serve phone menu. Add sub-options to let customers know about specials, pricing, special hours, and more. Want to let people know about options you have that might interest them? Let them select the option to hear about your menu items that are gluten-free, vegan, or allergy-free. Tell them about a new item you're adding to the menu soon.
WHY WE LOVE THIS: No matter what clientele you're serving … or when, you can get your message across and make sure your customers still get a positive vibe from your restaurant. It will save you so much time.
5. Send Promotions to Encourage Potential Customers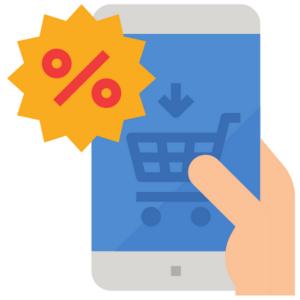 You probably already know this feature exists, too, but we can't stress enough how handy it can be in your business strategy. Let people receive a text message with a coupon code so they can quickly and easily make an online purchase, which not only reduces human error and time spent, but also makes customers feel pleased that they're getting such a good deal along with their food. 
WHY WE LOVE THIS: Everyone wants to save money and get the best deal possible. You're enabling your company to make the most of it, by satisfying customers while increasing brand loyalty. Everyone wins!
We know you love Reachify – with all of the convenient call deflection and automation available at your fingertips, what's not to love? So go ahead and take advantage of all the great benefits you get by using Reachify's restaurant phone systems – you deserve it!